'Bay perfect
place for conference'
No other city in the world is better suited to host a conference on emerging markets than Port Elizabeth.
This is the opinion of academic Professor Jagdish Sheth, keynote speaker and one of the 80 top academics and business delegates from across the globe attending the annual conference of the Emerging Markets Conference Board at NMMU.
EP Herald - 20 June 2013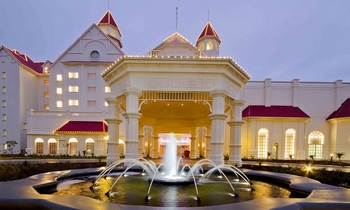 That's right, our new conference centre is up and running, and already making a name for itself.
In fact, the SA Assoc for the Conference Industry have chosen it for their annual congress later this year.
As you can see, it's an impressive building, and stands right on the edge of the bay, looking out to sea. The view is spectacular.
The interior has been luxuriously furnished and there are many options as far as conference rooms/formats go.

SA Conference have listed all the stats here.
Situated in the middle of the beachfront "golden mile", the hotel also serves as a base for excursions into the surrounding area - from game reserves including the Addo National Park to adventure tours, art galleries, angling... and that's just the "A"s! Oh, and it's a 5 minute drive from the airport :)
Clearly worth considering for your next conference.